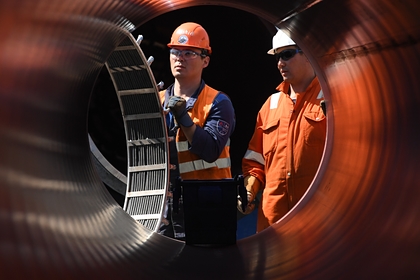 The German government remains positive about the Nord Stream-2 gas pipeline project and expects its completion. It is reported by TASS.
The cabinet stood up for the project and emphasized that it was primarily a commercial area. Germany noted that it did not know about the technical part of the project, however, it was assumed that Nord Stream-2 would be completed. In addition, it is noted that the government will provide political support to companies participating in the project.
At the same time, he emphasized that American raw materials, which are extracted by hydraulic fracturing (fracking) and promoted by the United States in the region, cannot be an alternative to Russian because of their high cost and lower environmental friendliness.
The gas pipeline from Russia to Germany along the bottom of the Baltic Sea should have been commissioned at the end of 2019, but the construction process was delayed first because of the position of Denmark (the country did not issue permission to pass the route through its territorial waters), and then because of U.S. sanctions. At the end of last year, restrictions were introduced for project participants in Europe. As a result, the commissioning of Nord Stream-2 was postponed until 2020-2021.